There has been some interest in sharks around here lately.
We looked at some shark cards that I found at the Natural Beach Living blog, which you can find
HERE
- there are some other fun activities to be found on that post as well. You can find more shark picture cards at Every Star Is Different, you can find them
HERE
.
There was some research and discussion about the parts of the shark and types of sharks.
I have previously shared my parts of the shark nomenclature for free
HERE
.
I created some great white shark taxonomy cards for an older child, which put all my zoology drawings to good use.
I am offering this file for FREE for a LIMITED TIME - you can find the file
HERE.
We used them with my free taxonomy title cards which you can find
HERE
.
I also have mute and labelled charts, definition cards and master sheet available
HERE
. (Note the nomenclature cards are also bundled with this pack)
It was great to see some of my reluctant readers with books open!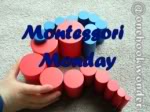 Follow Elementary's board Zoology Round-up on Pinterest.